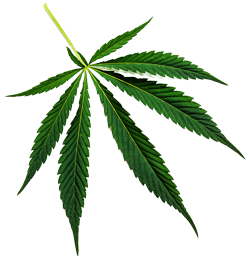 The Beech family has lived and farmed in Belfast, TN, since the late 1800's. Stephen "Wood" Beech married Lottie Noblin in 1912 and moved to the land that is now home to Three Sisters Farm.
Wood took great pride in his good livestock including show mules and saddle horses, which he showed at local fairs. Wood & Lottie had 4 children, Lucille Beech Smith, Stephen Wood "S.W." Beech, Jr., Clara Adele Beech Pritchett, and William Thomas "Billy" Beech. Each of the children participated in the local horses shows and showed colts in the 4-H club.
S.W. decided to make the breeding and training of horses his life's work. In 1941, he married Margaret Moore, and together they built their home on the family farm. It was here that S.W. started his training, showing, and breeding career with Tennessee Walking Horses. The farm became home to many World and World Grand Champions, and S.W. Beech Stables was known throughout the country as one of the premier walking horse farms. The farm is the final resting place of four of the industry's top producing stallions: Merry Go Boy, Ebony Masterpiece, Another Masterpiece, and Go Boy's Shadow.
S.W. & Margaret had three sons, Robert Moore "Bobby", Stephen Wood III "Steve", and William "Ray", who inherited their father's love of horses. Staying within the Tennessee Walking Horse industry, Bobby found his niche in the business world selling TN made horse tack throughout the world, while Ray operated Murray Farm and Sale of Champions auctions. Steve worked alongside his father for many years and assumed the reins of the family breeding operation after S.W.'s untimely death in 1985. Steve became well known and respected across the country for his equine reproductive knowledge and ability to identify quality breeding stock and to develop young foals for their initial show ring competition.
We, Nancy Lynn, Kristin, and Cindi, are Steve's three daughters, and this is where the Three Sisters Farm story begins. While we continue to enjoy the horses as a hobby, we felt that we needed to go a different agricultural route to ensure the long term success of our farm. After extensive research on our own, we gathered for a "family meeting", and it was easily a unanimous decision that we would become licensed Hemp growers. We planted our first crop in 2019, and are eager to bring our first CBD products to market in 2020.
We welcome you to follow our journey.