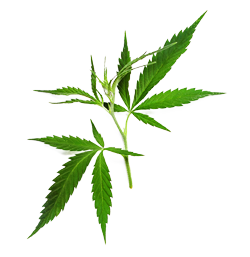 Our hemp plants have a purpose— to help you heal, not get you high.
What could be better than improving your overall health and wellness with a natural, plant-based product? We believe that CBD from the Cannabis plant can do just that.
Cannabis has been known for years for its healing and therapeutic value. Cannabis contains phytocannabinoids, predominantly CBD (cannabidiol) and THC (tetrahydrocannabinol). These are naturally occurring chemical compounds that affect receptors of the endocannabinoid system, a system that exists in both humans and animals alike. Receptors for the endocannabinoid system are found throughout the body and are currently under research for their functions related to immunologic, neurologic, and physiologic activity. At Three Sisters Farm, we cultivate Cannabis plants with high levels of CBD and very low levels of Delta-9 THC (the psychoactive compound found in marijuana).
We encourage you to educate yourself about CBD and when you're ready for a quality product that you can trust at a fair price, look to Three Sisters Farm.
Planted by hand
Organically grown
Harvested by hand
State-of-the-art processing
3rd Party Testing for Quality and Purity
Published Cornell University Study:
https://www.frontiersin.org/articles/10.3389/fvets.2018.00165/full
Long term study Cats/Dogs:
https://www.mdpi.com/2076-2615/9/10/832